---
Our Values
We also commit ourselves to:
Understanding and meeting the requirements and needs of our customers and striving to exceed their expectations

Building mutually beneficial relationships with suppliers, agents and company personnel

Improving operational, technical and commercial performance of ships operated by us

Complying with applicable Flag and Port State legislations and other requirements, as applicable

Continually improving the performance and effectiveness of our quality
ARUPATH SHIPPING & TRADING implements quality control at all levels within the organization by monitoring, reviewing and auditing company quality objectives at planned intervals during internal and external audits ARUPATH SHIPPING & TRADING is committed to protecting the environment from all forms and types of pollution caused by its activities. On board, the Company implements good working practices to ensure a safe, secure and healthy working environment. It pro-actively implements a Drug and Alcohol Policy for all seafarers, that includes testing and screening during pre-joining medical examinations.Additionally, co-operation with Custom authorities worldwide is maintained to combat illegal drug trafficking through the signing of Memorandum of Understanding.
ARUPATH SHIPPING & TRADING policies on safety and environment protection are constantly being reviewed and updated to fully comply with international standards at all levels within the organization.
Our Core Values
Quality through professionalism, reliability and integrity

Respond in real time to our customers needs

A safe and secure working environment at sea and ashore

Protection of the environment from all forms and types of pollution caused by the company's activities

Integrated Quality and Environmental Management System

To be competitive

To continuously self improve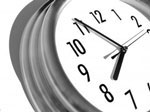 This summary does not and is not intended to cover all applicable policies. It is only a guide to give employees management opinions on several areas. Even though this may seem like a large amount of information, it is important that this information does not go unsaid. We believe it is your right to have these rules expressed to you, to know what is expected of you, and to know how ARUPATH SHIPPING & TRADING manages its business. These policies represent good business and personal ethics that form the foundation of this organization.